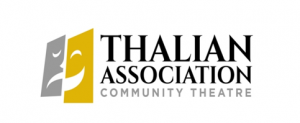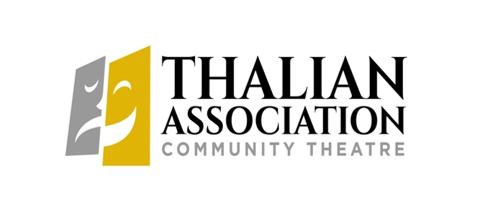 CONTACT:
Chandler Davis, Artistic Director
Thalian Association Community Theatre
910-251-1788
WILMINGTON, NC- Thalian Association Community Theatre will hold auditions for the first show of their 2017-2018 Youth Theatre Season, Hairspray, Saturday August 5 at 10 am. Auditions will be held at the Community Arts Center, 120 S. 2nd Street in downtown Wilmington. The production, directed by Kevin Green, runs September 15 through September 24 at The Community Arts Center.
*NEW THIS YEAR FOR YOUTH THEATRE*
AUDITION PARTICIPANTS MUST SCHEDULE AN AUDITION TIME.
To schedule an audition time, please contact Chandler Davis or Samantha Herrick at 910-251-1788 with your preferred day and time.
Audition Participants should come prepared to sing 32 bars of a musical theatre song a capella. Callbacks will be the same day, August 5 at 2pm and may require reading from the script and/or attending a dance call.
Available Roles:
Tracy Turnblad ‐ A pleasantly plump teenager with a big heart who has dreams of being a dancing star … as soon as she's out of detention for her big hair. Tracy isn't afraid to be herself and stand up for what she believes in. She must be friendly, relentless, and good hearted with a vibrant, lovable personality and love to sing and dance.
Edna Turnblad: Edna is the middle-aged mother of Tracy and the wife of Wilbur. She is a plus-sized woman who runs a laundry business out of her home but hasn't been out in a while.
Wilbur Turnblad ‐ Tracy's goofy father, who owns the Har‐De‐Har Hut joke shop and is still madly in love with his wife, Edna. He encourages Tracy to follow her dreams.
Link Larkin ‐ Teenage heartthrob, aspiring young Elvis, and male lead dancer on The Corny Collins Show. Falls in love with Tracy.
Corny Collins ‐ the exciting, confident dancing and singing host of his own TV dance show. Corny is in favor of Tracy and racial integration.
Penny Pingleton ‐ Tracy's slightly dorky, but lovable best friend who is often by her side (when not grounded for life by her mother, Prudy). Falls head over heels for Seaweed.
Amber von Tussle ‐ bratty, selfish resident princess of The Corny Collins Show. Her mother's daughter through and through, she is willing to do anything to win the Miss Teenage Hairspray pageant.
Velma von Tussle – Amber's attractive but overbearing mother who pushes her daughter to seek stardom. Velma is the scheming producer of The Corny Collins Show who tries to steer it in the "white" direction. Her sensitivities are offended at the very sight of Tracy. A great villainess role.
Seaweed J. Stubbs ‐ Motormouth Mybelle's son and a talented dancer on The Corny Collins Show, but only allowed on "Negro Day." Ends up in detention with Tracy. Falls in love with Penny.
Motormouth Maybelle ‐ the sassy Corny Collins "Negro Day" DJ. Owner of a record store and mother to Seaweed and Little Inez. Plus‐sized, she helps Edna find pride in herself.
Little Inez – Seaweed's little sister and just as talented a dancer. Tries to audition for The Corny Collins Show but is turned away because she is black by Velma.
The Dynamites ‐ Judine, Kamilah, and Shayna – Talented black vocal trio a la The Supremes. Featured in many numbers together and usually in tight harmony.
Council Members ‐ Tammy, Brad, Fender, Brenda, Sketch, Shelley, IQ, Lou Ann – Dancers and singers on The Corny Collins Show.
Other Students ‐ Gilbert, Duane, Lorraine, Stooie, Thad – Kids we find in detention, and most in Motormouth Maybelle's record shop.
Prudy Pingleton: Prudy is Penny's incredibly strict mother.
Winner of 8 Tony Awards Including Best Musical!
SYNOPSIS:
It's 1962 in Baltimore, Maryland, and quirky, plus-sized, teen Tracy Turnblad has one dream: to dance on The Corny Collins Show. When she gets put in detention with the African-American students in the school, they teach her some of their dance moves, and her new found groove wins her a spot on Corny's show. Overnight, Tracy transforms from a nobody into a star, and uses her newfound influence to advocate for racial integration on the television show. Tracy faces scrutiny and bullying from the network producer, Velma, and her popular, but vicious, daughter, Amber. With the help of the teenage heartthrob Link, host Corny Collins, and Motormouth Maybelle, Tracy overcomes the odds and succeeds in her mission to integrate The Corny Collins Show. Tony Award-winning Hairspray continues to be one of the most widely produced musicals today, not only because of its wit and charm, but also because of the beautiful message of acceptance and progress that it portrays. The bright, energetic story of Tracy Turnblad teaches us all to look past the color of one's skin and fight for every human being's equal rights.