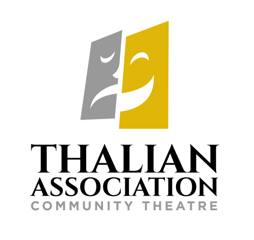 WILMINGTON, NC- Thalian Association Community Theatre will hold auditions for the fourth musical of their 2017-2018 Main Stage Season, The Bridges of Madison County, Saturday February 10th at 10 am. Auditions will be held at the Community Arts Center, 120 S. 2nd Street in downtown Wilmington. The production, directed by Artistic Director Chandler Davis, runs March 23 through April 1 at Thalian Hall.
AUDITION PARTICIPANTS MUST SCHEDULE AN AUDITION TIME.
To schedule an audition time, please contact CAC front desk staff at 910-251-1788 or email cdavis.thalian@gmail.com with your preferred day and time.
Audition Participants should come prepared to sing 16 bars of a musical theatre song a capella. If needed, callbacks will be that afternoon starting at 2 pm and will require reading and singing from the show.
Available Roles:
Francesca Johnson: An Italian woman, generous, luminous, and funny, now married to a farmer and living in Iowa. Must have accent. Soprano
Richard "bud" Johnson: Francesca's husband. An Iowa farmer, a good guy, diligent and dependable, but always exhausted and irritated that things haven't gotten easier. Baritone
Robert Kincaid: A handsome, worldly, traveling photographer for National Geographic. Tenor
Marian: Robert's former wife, a musician.
Chiara: Francesca's sister still living in Italy.
Michael: Francesca and Bud's son age 16 (must be able to play 16 to 24)
Carolyn: Francesca and Bud's daughter age 14 (must be able to play 14 to 20)
Marge: Francesca's neighbor, sassy and nosy 40+
Charlie: Marge's husband. 40+
Ensemble: Townspeople, all ages and voice types
Nominated for Four Tony Awards Including Best Original Score!
SYNOPSIS:
Francesca is a dedicated, Iowan housewife, living a simple, yet dispassionate, life. Everything changes when her family goes on a trip to the State Fair in Indianapolis, leaving Francesca behind to take care of the house. Francesca is taken aback by a handsome National Geographic photographer named Robert, who asks for directions to the covered bridges of Madison County. The two connect, starting an emotional four-day love affair that has repercussions long after it's over. Based on the bestselling novel by Robert James Waller and featuring a lush, Tony award-winning score by Jason Robert Brown that ranges from operatic strains to Americana folk, Bridges of Madison County tells the tale of two people caught between duty and desire.