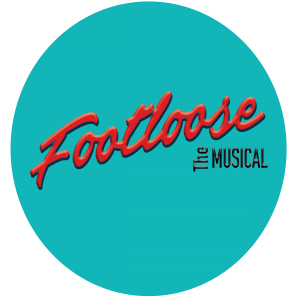 WILMINGTON, NC – The Thalian Association will hold auditions for the final show of their 18-19 Youth Season, Footloose, Saturday March 16 at 10am. Auditions will be held at the Community Arts Center, 120 S. 2nd Street in downtown Wilmington. The production, directed and choreographed by Kendra Goehring-Garrett, runs April 26 through May 5 at the Community Arts Center.
Audition Participants need to prepare 16-32 bars of a musical theatre or pop song. PLEASE CALL 910-251-1788 to schedule an audition appointment.
If needed, callbacks will be that afternoon at 2:00 pm. If called back, please be prepared to sing and read from the script and attend a dance call.
Available roles:
Ren McCormack- teenage boy from Chicago
Ethel McCormack- his mother
Reverend Shaw Moore- the minister of Bomont
Vi Moore- his wife
Ariel Moore- their teenage daughter
Lulu Warnicker- Ren's aunt
Wes Warnicker- her husband
Coach Dunbar- the high school gym teacher
Elanor Dunbar- his wife
Rusty- Ariel's best friend
Urleen- Ariel's friend
Wendy Jo- Ariel's friend
Chuck- Ariel's boyfriend
Lyle- Chuck's buddy
Travis- Chuck's buddy
Betty Blast- Owner of the Burger Blast
Willard- Ren's friend
Principal Henry Clark
Jeter- Ren's friend
Bickle- Ren's friend
Gravin- Ren's friend
Ensemble
Synopsis
When Ren and his mother move from Chicago to a small farming town, Ren is prepared for the adjustment to his new high school. What he isn't prepared for are the local laws – including a ban on dancing – which are the brainchild of a local preacher bent on exercising control over the town's youths. When the Reverend's rebellious daughter sets her heart on Ren, her boyfriend tries to sabotage Ren's reputation and many of the locals are eager to believe the worst about the new kid. With its Oscar'-nominated hit score (the film soundtrack album has sold over 15 million copies world-wide) the celebrated film musical now bursts explosively onto the stage