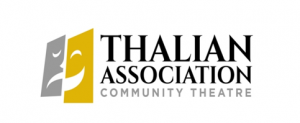 FOR IMMEDIATE RELEASE
CONTACT:
Chandler Davis, Artistic Director
Thalian Association Community Theatre
910-251-1788
WILMINGTON, NC- Thalian Association Community Theatre will hold auditions for a special theatrical event, Mister Roberts, on Monday May 22nd and Tuesday May 23rd at 7pm. Auditions will be held on the Battleship NORTH CAROLINA at 1 Battleship Road in the visitors center lobby. The production, directed by Chandler Davis, runs July 4th through July 23rd on the fantail of the Battleship NORTH CAROLINA.
Open Auditions Now Slated For The Show Of The Season – Mr. Roberts To Be Performed On The Deck Of The Battleship NORTH CAROLINA!
Audition participants need to be prepared to read from a provided script.
Available Roles: (19 m, 1 f, ages can all vary)
Douglas Roberts: first lieutenant of the U.S.S. Reluctant. A born leader, he is sensitive, perceptive, and idealistic. Desiring battle action, he has nevertheless heroically adjusted himself to the dull routine of a supply ship. He is worshiped by the crew, almost worshiped by his fellow officers, and hated by the captain, who fears him and yet refuses to transfer him to another ship.
Captain Morton: skipper of the Reluctant. He is officious, childish, and unreasonable, and he is thoroughly disliked or hated by his entire crew. His hatred of Mr. Roberts is closely related to his recognition and envy of Roberts' superior intelligence and ability.
Others:
Lieutenant Ann Girard (female)
Chief Johnson
Doc
Dowdy
Insigna
Mannon
Lindstrom
Stefanowski
Wiley
Schlemmer
Reber
Dolan
Gerhart
Payne
Shore Patrolman
Military Policeman
Firemen and others
Synopsis:
WINNER! 1948 Tony Award for Best Play! This rowdy, realistic saga of a group of American sailors aboard a Navy cargo vessel in the Pacific shows the crew suffering from that deadly boredom that is part of the routine of war. To the ship's company, the Skipper is a cantankerous, small-minded man and every one of them conspires against him as the ship pursued its runs from Apathy to Tedium and back again. They are on a cargo mission, so little else is going to happen. That Mr. Roberts, [a lieutenant] shared the crew's dislike for the Captain was one reason for his popularity. After winning many ingenious battles against the Skipper, Roberts at last wins himself a transfer to combat duty. It was this transfer that cost him his life on a destroyer off Japan.