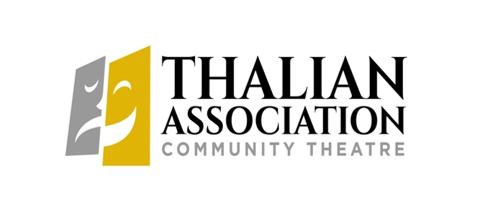 CONTACT:
Chandler Davis, Artistic Director
Thalian Association Community Theatre
910-251-1788
WILMINGTON, NC- Thalian Association Community Theatre will hold auditions for the third show of their 2017-2018 Main Stage Season, Oliver!, Monday November 27th and Tuesday November 28th from 7-9pm. Auditions will be held at the Community Arts Center, 120 S. 2 nd Street in downtown Wilmington. The production, directed by Michael Lauricella, runs February 9 through February 18 at Thalian Hall.
AUDITION PARTICIPANTS MUST SCHEDULE AN AUDITION TIME.
To schedule an audition time, please contact Chandler Davis, Samantha Herrick or Front Desk Staff at 910-251-1788 with your preferred day and time.
Audition Participants should come prepared to sing 16 bars of a musical theatre song a capella. If needed, callbacks will be Wednesday November 29th and may require reading from the script and/or attending a dance call.
Available Roles:
Oliver Twist: A workhouse boy about 11 years of age.
Fagin: Sly leader, runs training academy for young pickpockets.
The Artful Dodger: Fagin's brightest pupil
Bill Sikes: A villain in his prime. Abusive.
Nancy: A graduate of Fagin's academy, and Bill's companion.
Bet: A lass in Fagin's establishment and Nancy's best friend.
Mr. Bumble: A large and pompous Beadle of the workhouse.
Mrs. Corney: A sharp-tongued, domineering widow – the Workhouse Mistress.
Mr. Brownlow: An old gentleman of wealth and breeding.
Mr. Sowerberry : The Undertaker.
Mrs. Sowerberry: Mr. Sowerberry's wife and his overseer.
Charlotte: The Sowerberry's daughter.
Noah Claypole: Mr. Sowerberry's apprentice.
Mr. Grimwig : A Doctor.
Mrs. Bedwin: The Brownlow's Housekeeper.
Old Sally: A Pauper.
Charley Bates: A boy in Fagin's establishment.
Ensemble: Workhouse boys, workhouse assistants, bow street runners, street vendors and
crowd, etc.
Tony Award Winning Show for Best Original Score!
SYNOPSIS:
Bringing Charles Dickens' beloved novel to life, Lionel Bart's Oliver! takes audiences on a wild adventure through Victorian England. Join young,orphaned Oliver Twist as he navigates the London's underworld of theft and violence, searching for a home, a family, and – most importantly – for love. When Oliver is picked up on the street by a boy named the Artful Dodger, he is welcomed into a gang of child pickpockets led by the conniving, but charismatic, Fagin. When Oliver is falsely accused of a theft he didn't commit, he is rescued by a kind and wealthy gentleman, to the dismay of Fagin's violent sidekick, Bill Sykes. Caught in the middle is the warm-hearted Nancy, who is trapped under Bill's thumb, but desperate to help Oliver, with tragic results. With spirited, timeless songs like "As Long as He Needs Me," "Food, Glorious Food," and "Where is Love," Oliver! is a musical classic.