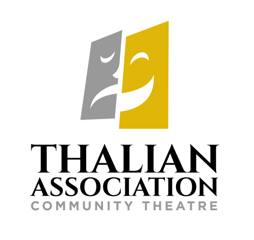 CONTACT:
Chandler Davis, Artistic Director
Thalian Association Community Theatre
910-251-1788
WILMINGTON, NC- The Thalian Association will hold auditions for the first show of their 18-19 Main Stage Season, Pippin, Sunday July 29 and Monday July 30 at 7 pm. Auditions will be held at the Community Arts Center, 120 S. 2nd Street in downtown Wilmington. The production, directed by Chandler Davis and Choreographed by Kendra Goehring-Garrett, runs September 28 through October 7 at the Community Arts Center.
Please prepare 16 bars of a musical theatre style song to sing along with the sheet music. An accompanist will be provided.
PLEASE CALL 910-251-1788 TO BOOK AN APPOINTMENT TIME.
Callbacks will be Wednesday August 1 at the Community Arts Center. Please be prepared to read from a provided script, sing from the show, and attend a dance call.
*special arrangements can be made for those in Sunset Blvd. technical rehearsal. *
Available Roles:
Leading Player
The ultimate 'ring leader.' Masterfully charming and manipulative, the Leading Player is a chameleon of sorts. Guides Pippin through his own story and tries to intervene at the end. Excellent dancer. Obsessed with putting on a great show for the audience.
Gender: Both
Vocal range top: Ab4
Vocal range bottom: Db3
Pippin
Our story's young and confused protagonist. He is longing to find his purpose in life. Naive, innocent, and discontent. Eventually finds love, and meaning in life, with Catherine and Theo.
Gender: Male
Vocal range top: Ab4
Vocal range bottom: G2
Charles
Pippin's demanding father. As the King of the Holy Roman Empire, Charlemagne is more comfortable wielding a sword than breaking bread. He wears his years with great pride.
Gender: Male
Vocal range top: E4
Vocal range bottom: G2
Lewis
Pippin's half-brother.
Fastrada
Pippin's conniving stepmother. A seductress, who is no stranger to deceit and betrayal, she is both sexy and smart. Skilled at using her sexual appeal to benefit her and her son. Excellent Dancer.
Gender: Female
Vocal range top: F5
Vocal range bottom: A3
Berthe
Pippin's saucy grandmother. A brassy broad full of wisdom, grace, and sass. She tries to help Pippin and encourages him to live his life to the fullest.
Gender: Female
Vocal range top: C5
Vocal range bottom: E3
Catherine
A widow and mother. She is a beautiful and a hopeless romantic, who possesses graceful elegance. Encounters Pippin at his lowest point and eventually falls in love with him.
Gender: Female
Vocal range top: Db5
Vocal range bottom: F#3
Theo
Catherine's son.
Gender: Male
Age: 8-13
Ensemble
The Players
Synopsis:
With an infectiously unforgettable score from four-time Grammy winner, three-time Oscar winner and musical theatre giant, Stephen Schwartz, Pippin is the story of one young man's journey to be extraordinary. Winner of four 2013 Tony Awards including Best Musical Revival, this updated circus-inspired version of Pippin continues to captivate and appeal to the young at heart throughout the world.
Heir to the Frankish throne, the young prince Pippin is in search of the secret to true happiness and fulfillment. He seeks it in the glories of the battlefield, the temptations of the flesh and the intrigues of political power (after disposing of his father, King Charlemagne the Great). In the end, though, Pippin finds that happiness lies not in extraordinary endeavors, but rather in the unextraordinary moments that happen every day.