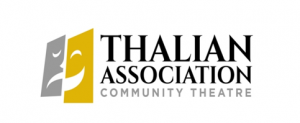 CONTACT:
Chandler Davis, Artistic Director
Thalian Association Community Theatre
910-251-1788
WILMINGTON, NC- Thalian Association Community Theatre will hold auditions for the second show of their 2017 Youth Theatre Season, Really Rosie, on Tuesday January 17th and Wednesday January 18th at 5pm. Auditions will be held at the Community Arts Center, 120 S. 2nd Street in downtown Wilmington. The production, directed by Marilyn Scott, runs February 23rd through March 5th at the Community Arts Center.
Audition participants should be prepared to read from a provided script, learn a song from the show at auditions, and/or participate in a short dance call.
Available Roles:
Rosie- A girl imaginative girl who lives in Brooklyn.
Rosie's Mother
Chicken Soup- Rosie's little brother.
Alligator, Pierre, Kathy, Johnny- Friends of Rosie.
Ensemble- Other children who live near Rosie.
Synopsis:
Rosie and her friends the nutshell kids live on the same block on Avenue P in Brooklyn, New York. On a hot July Saturday, the children are bored and need something to do. Rosie imagines herself as a famous talented star, and decides to produce an imaginary movie musical about her life and in particular the demise of her brother Chicken Soup, to be called Did You Hear What Happened to Chicken Soup?