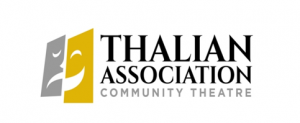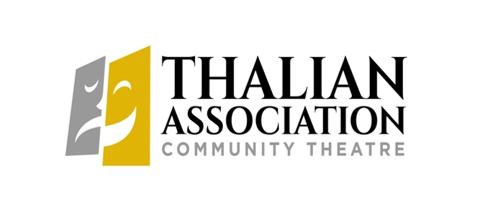 CONTACT:
Chandler Davis, Artistic Director
Thalian Association Community Theatre
910-251-1788
WILMINGTON, NC- Thalian Association Community Theatre will hold auditions for their final show of the 2017-2018 Main Stage Season, Sweet Charity, Monday April 16 and Tuesday April 17 from 7-9pm. Auditions will be held at the Community Arts Center, 120 S. 2nd Street in downtown Wilmington. The production is directed by Judy Greenhut and runs May 18 through May 27 at Thalian Hall.
AUDITION PARTICIPANTS MUST SCHEDULE AN AUDITION TIME.
To schedule an audition time, please contact CAC front desk staff  910-251-1788 with your preferred day and time.
*You must be age 16 or older to audition for this show.*
Audition Participants should come prepared to sing 32 bars of a musical theatre song acapella. If needed, callbacks will be Wednesday April 18 and may require reading from the script and/or attending a dance call.
Available Roles:
Charity Hope Valentine: The girl who wanted to be loved'. She is a taxi-dancer at the Fandango Ballroom. She is as she sounds, her three names sum her up well. Charity is kind, ambitious and in and out of love. A gullible, happy go lucky, girl next door.
Helene: A  friend of Charity's. Helene has probably been working at the Fandango Ballroom less time that Nickie but longer than Charity. She is feisty and confident.
Nickie: A taxi dancer at the Fandango Ballroom. Nickie assumes the maternal role over the girls. She has seen it all and is quick to offer advice to Charity and the other girls. Like Charity though she has aspirations to get out.
Ursula March: Hot headed and jealous wife of Italian movie star, Vittorio Vidal. Has quite a flair for the dramatic.
Oscar Lindquist: An educated, well-spoken American young man, shy, repressed and gawky. Works as an actuary (the most boring job in the world). The reluctant romantic lead of the show. He meets Charity, falls in love with her but then struggles to come to terms with Charity's past as a taxi-dancer.
Vittorio Vidal: A famous Italian movie star. A smooth, quite modest, gentle soul. Requires Italian accent.
Herman: The boss of the Fandango Ballroom. Not really well liked and quite authoritative but has a kind side.
Daddy Brubeck: The leader of the Rhythm of Life Church. A spiritual, enigmatic but laid back kinda guy.
Carmen: Another dancer at the Fandango Ballroom. Knows Charity, Nickie and Helene. Very sarcastic.
Rosie: The hot new girl at the Fandango Ballroom. Fresh off the bus, but whip smart and easily corrupted.
SYNOPSIS:
Charity Valentine is the eternal optimist. While working at the seedy Fan-Dango Ballroom, she is often exploited by men, and has been strung along in a series of bad relationships. Nonetheless, she always holds out hope — and she seems to have finally met a decent fellow in Oscar. Concerned that he will reject her if he discovers her true profession, Charity lies to Oscar tells him that she works in a bank.  Based on Federico Fellini's screenplay for Nights of Cabiria, Sweet Charity follows Charity's romantic ups and downs as she remains ever-hopeful that, despite her work as a dancer-for-hire, she will ultimately find love.