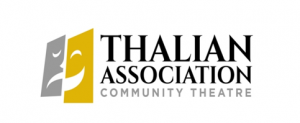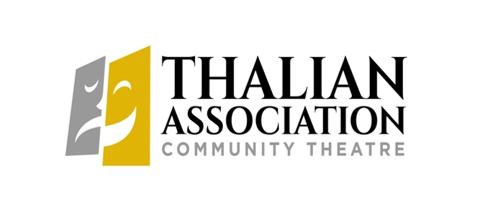 CONTACT:
Chandler Davis, Artistic Director
Thalian Association Community Theatre
910-251-1788
WILMINGTON, NC- Thalian Association Community Theatre will hold auditions for their final show of the 2017-2018 Youth Theatre Season, Tarzan, Saturday March 10 at 10 am. Auditions will be held at the Community Arts Center, 120 S. 2nd Street in downtown Wilmington. The production is directed by Mark Deese, and runs April 27 through May 6 at The Community Arts Center.

AUDITION PARTICIPANTS MUST SCHEDULE AN AUDITION TIME.
To schedule an audition time, please contact CAC FRONT DESK STAFF at 910-251-1788 with your preferred time.
Audition Participants should come prepared to sing 32 bars of a musical theatre song acapella. If needed, callbacks will be the same day, March 10 at 2pm and may require reading from the script and/or attending a dance call.
Available Roles:
Young Tarzan: An innocent young boy. Loses his parents and is raised by the apes.
Tarzan: A vulnerable, fearless young man raised by apes. Terk's best friend who falls in love with Jane. Our story's protagonist.
Kala: A gentle mother ape. Kerchak's mate and Tarzan's protector.
Kerchak: The gruff leader of the gorillas and Kala's mate.
Leopard: A fierce carnivore that threatens both gorillas and humans.
Young Terk: A sarcastic adolescent ape. Tarzan's best friend.
Terk: A sarcastic ape and Tarzan's best friend.
Jane: An adventurous young English botanist. She falls in love with Tarzan.
Porter: A bumbling English professor of biology. Jane's father.
Clayton: A brutish, greedy hunter and guide. Leads Jane and Porter's expedition.
Ensemble: Apes; Expedition Crew
SYNOPSIS:
Washed up on the shores of West Africa, an infant boy is taken in and raised by gorillas who name him Tarzan. Apart from striving for acceptance from his ape father, Tarzan's life is mostly monkey business until a human expedition treks into his tribe's territory, and he encounters creatures like himself for the first time. Tarzan struggles to navigate a jungle, thick with emotion, as he discovers his animal upbringing clashing with his human instincts.