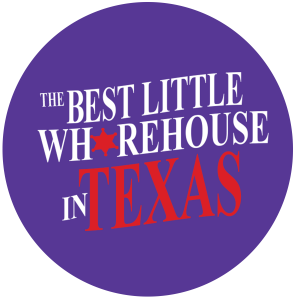 WILMINGTON, NC – Thalian Association Community Theatre will hold auditions for the final show of their 2018-19 Season, The Best Little Whorehouse in Texas, Monday March 25, and Tuesday March 26 at 7 pm. Auditions will be held at the Community Arts Center, 120 S. 2nd Street in downtown Wilmington. The production, directed by Mark Deese and choreographed by Beth Swindell, runs May 17 through May 26 at Thalian Hall.
Please prepare 16 bars of a musical theatre style song to sing along with the sheet music. An accompanist will be provided.
PLEASE CALL 910-251-1788 TO BOOK AN APPOINTMENT TIME.
Callbacks will be Wednesday March 27 at the Community Arts Center. Please be prepared to read from a provided script, sing from the show, and attend a dance call.
Synopsis:
This happy-go-lucky view of small-town vice and statewide political side-stepping recounts the good times and the demise of the Chicken Ranch, known since the 1850s as one of the better pleasure palaces in all of Texas. Governors, senators, mayors, and even victorious college football teams frequent Miss Mona's cozy bordello, until that Puritan nemesis Watchdog focuses his television cameras and his righteous indignation on the institution.
Winner! 1978 Drama Desk Awards: Outstanding Lyrics & Outstanding Music
Nominee! 1979 Tony® Awards: Best Musical & Best Book of a Musical
Nominee! 1981 Olivier Award, Best New Musical
Available Roles:
MONA STANGLEY
THE GIRLS AT MISS MONA'S – Linda Lou, Dawn, Ginger, Beatrice, Taddy Jo, Ruby Rae, Eloise, Durla
LEROY SLINEY
THE DOGETTES
MELVIN P. THORPE and the MELVIN THORPE SINGERS
SHERIFF ED EARL DODD
SCRUGGS
MAYOR RUFUS POINDEXTER
EDSEL MACKEY
DOATSEY MAE
ANGELETTE IMOGENE CHARLENE
SENATOR WINGWOAH
AGGIES
GOVERNOR
LARGE ENSEMBLE!