Come to the Cabaret 
A Broadway Revue
February 29, 2020 6:30 pm
The Terraces on Sir Tyler
Tickets $75
For your convenience tickets are available online or to avoid service charges call Thalian Association office at 910-251-1788. See you at Come to the Cabaret!!
Thank You to Our Event Sponsors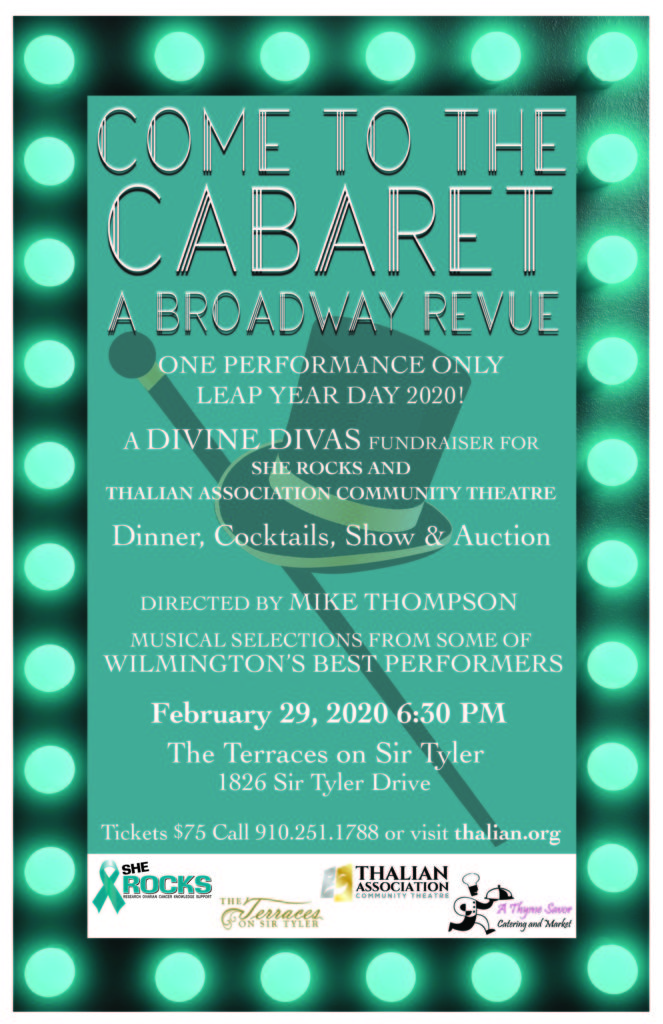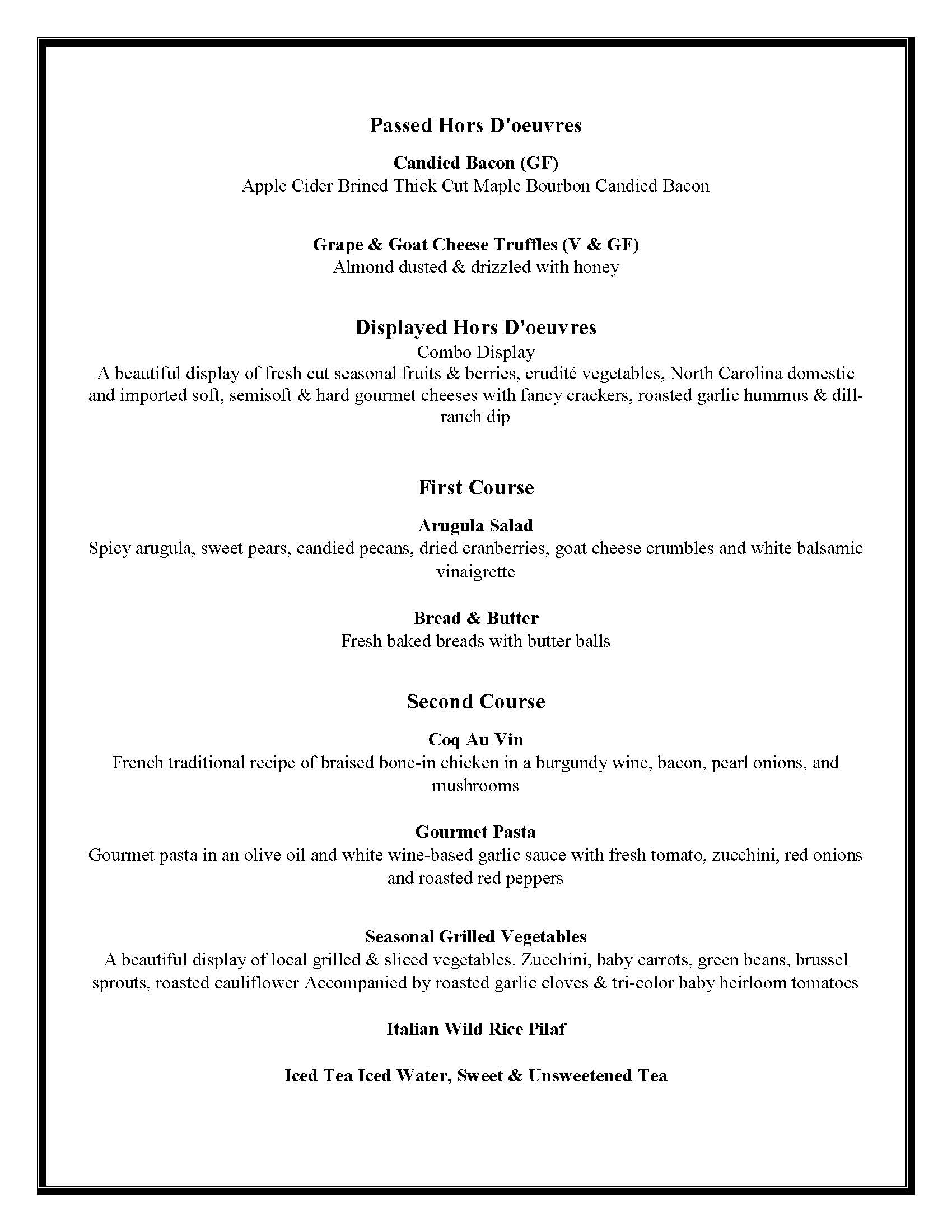 A Divine Divas fundraiser to benefit She ROCKS and TACT
Join us for the Leap Year Day 2020 event! Some of Wilmington's finest performers salute Broadway with an evening of fabulous entertainment, signature cocktails,  dinner, and unique auctions!
About She ROCKS
She ROCKS was founded by Beth Quinn and Mary Barto in May 2014 after Beth was diagnosed with stage IV ovarian cancer. Because there are no screenings for ovarian cancer and a person is typically asymptomatic until it is very advanced, Beth could not have caught this disease earlier. Her best friend, Mary Barto, agreed that this was unacceptable, and the two of them partnered with another close friend, Tracy Brown, to do something about it.
She ROCKS exists to bring awareness and attention to ovarian cancer through funding groundbreaking research, and by helping women who are undergoing treatment for cancer. The organization is solely committed to these pursuits and it gives every penny that it takes in toward these goals. She ROCKS believes it is our duty as women to help one another in whatever ways we are able.
About Thalian Association Community Theatre
Established in 1788, Thalian Association Community Theatre is a non-profit, membership organization dedicated to enhancing the Cape Fear region through live community theatre and arts education. Thalian Association Community Theatre produces five major productions annually on the Main Stage at historic Thalian Hall and professionally manages the Hannah Block Historic USO/Community Arts Center for the City of Wilmington. The youth theatre program offers training and performance opportunities for children age seven through high school seniors. In 2007, Thalian Association Community Theatre was designated North Carolina's Official Community Theater by the state legislature.