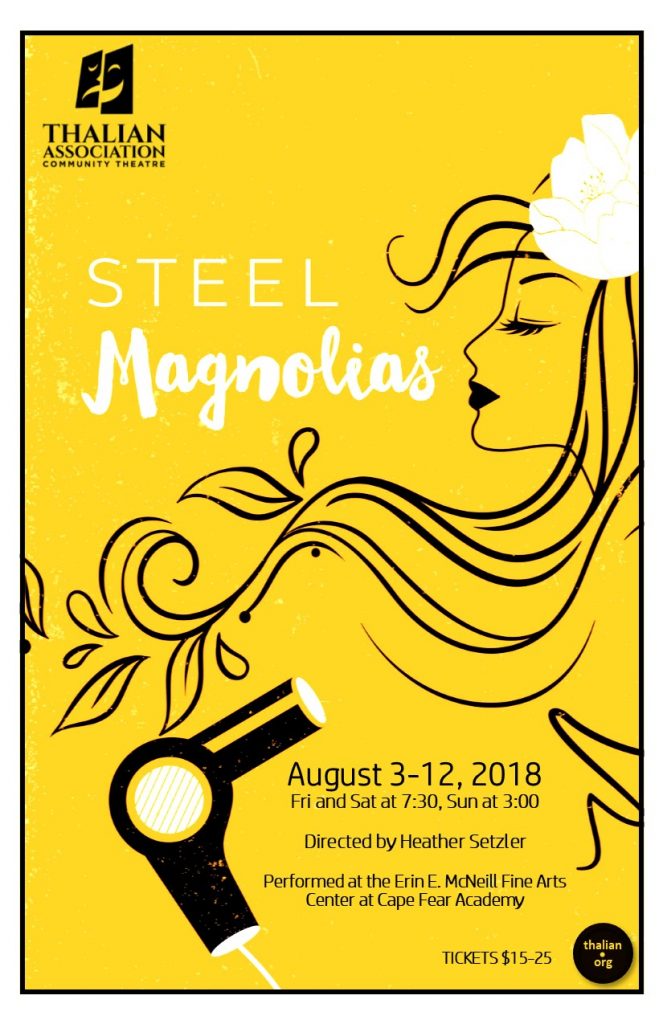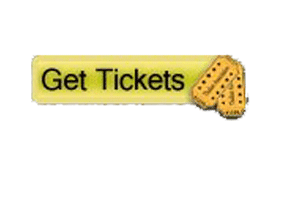 Steel Magnolias
August 3 – 12, 2018
Fri and Sat at 7:30 pm, Sun at 3:00 pm
Erin E. McNeill Fine Arts Center
Cape Fear Academy
Steel Magnolias is the beloved stage play by American
writer Robert Harling, based on his experience with
his sister's death. The play is a comedy–drama about
the bond amongst a group of Southern women in
northwest Louisiana. The title suggests the "female
characters are as delicate as magnolias but as tough as steel".
The Funniest Play Ever To Make You Cry!
Come on down to Truvy's beauty salon in Chinquapin, Louisiana, where all the ladies who are "anybody" come to have their hair done. Helped by her eager new assistant, Annelle (who is not sure whether she is still married), the outspoken, wise-cracking Truvy dispenses shampoos and free advice to the town's rich curmudgeon, Ouiser; an eccentric millionaire, Miss Clairee, who has a raging sweet tooth; and the local social leader, M'Lynn, whose daughter, Shelby, is about to marry a "good ole boy." Filled with hilarious repartee and not a few acerbic but humorously revealing verbal collisions, the play moves toward tragedy when, in the second act, the spunky Shelby takes a chance with her life.The sudden realization of their mortality affects the others, but also draws on the underlying strength—and love—which give the play, and its characters, the special quality to make them truly touching, funny and marvelously amiable company in good times and bad.
Cape Fear Academy Technical Theatre Summer Intensive
In the vein of Theatre Summer Stock and College-level Summer Programs, the Cape Fear Academy Technical Theatre Summer Intensive is a one-of-a-kind three week/half-day technical theatre program exploring every facet of theatre set design and construction, culminating in the successful set design and build and Opening Night performance of the Thalian Association Community Theatre production of 'Steel Magnolias' in the state-of-the-art Brown Family Theater in the Erin E. McNeill Fine Arts Center at Cape Fear Academy.
Student Set Designers will spend three weeks learning and utilizing the practical skills and techniques to build a full set for the community theatre production. Learning how to read set design plans and how to turn those plans into theatrical scenery, student set designers will utilize power tools and a fully-equipped scene shop to construct the full set for the production. Once the production nears 'Tech Week' and 'Opening Night', students load in the set into the theater and put the finishing touches to their final set design, while the company of actors and directors rehearse the show ready for Opening Night! Students will then witness the fruits of their labors come to life onstage as VIP's for Opening Night!