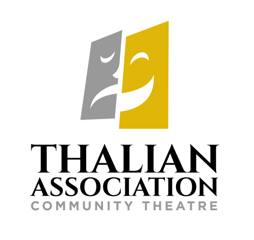 CONTACT:
Chandler Davis, Artistic Director
Thalian Association Community Theatre
910-251-1788
WILMINGTON, NC- Thalian Association Community Theatre will hold auditions for their fourth show of the 2017-2018 Youth Theatre Season, Junie B. Jones The Musical, Saturday January 20 at 10 am. Auditions will be held at the Community Arts Center, 120 S. 2nd Street in downtown Wilmington. The production runs March 2 through March 11 at The Community Arts Center.
*NEW THIS YEAR FOR YOUTH THEATRE*
AUDITION PARTICIPANTS MUST SCHEDULE AN AUDITION TIME.
To schedule an audition time, please contact front desk staff at 910-251-1788  with your preferred time.
Audition Participants should come prepared to sing 32 bars of a musical theatre song acapella. If needed, callbacks will be the same day, January 20 at 2pm and may require reading from the script and/or attending a dance call.


Available Roles:      Note: Actors portraying "first graders" can be any age.
Junie B. Jones: A quirky, energetic first grader with comedic flair. Loves having adventures and writing about them in her journal. Gets upset when things don't go her way. Wildly precocious, yet completely endearing.
Lucille: Junie B.'s former best friend, also in first grade. The ultimate child diva. Rich girl, well-dressed. In Mr. Scary's class with Junie B. Enthusiastic.
Herb: Junie B.'s new best friend. A cute boy, slightly shy. Endearing and charming.
May: Another first grader in Mr. Scary's class with Junie B. Bossy, know-it-all. Junie's nemesis.
Sheldon: Another first grader in Mr. Scary's class with Junie B. Nerdy, lactose intolerant, and gets a bit of stage fright. Excited about playing music.
Camille: Lucille's new best friend and Chenille's twin sister. A follower.
Chenille: Lucille's other new best friend and Camille's twin sister. Coordinated and cute.
Grace: Junie B.'s other former best friend. She rides the bus with Junie B. and is now best friends with Bobbi Jean Piper.
Bobbi Jean Piper: Grace's new best friend.
Jose: Another first grader in Mr. Scary's class. Speaks both Spanish and English.
Lennie: Another first grader.
Mr. Scary: Junie B.'s first grade teacher, a warm man, despite his name.
Mother: Junie B.'s mom. Exasperated, but understanding.
Daddy: Junie B.'s dad. Encouraging and knows how to juggle.
Mrs. Gutzman: The kids' favorite lunch lady at Junie B.'s elementary school, also known as "Gladys Gutzman, Queen of Snacks."
Ensemble
SYNOPSIS:
It's Junie B.'s first day of first grade, and a lot of things have changed for her: Junie's friend, Lucille, doesn't want to be her best pal anymore and, on the bus, Junie B. makes friends with Herb, the new kid at school. Also, Junie has trouble reading the blackboard and her teacher, Mr. Scary, thinks she may need glasses. Throw in a friendly cafeteria lady, a kickball tournament and a "Top-Secret Personal Beeswax Journal," and first grade has never been more exciting.