New & Noteworthy
Spring Academy February 5 – April 6, 2018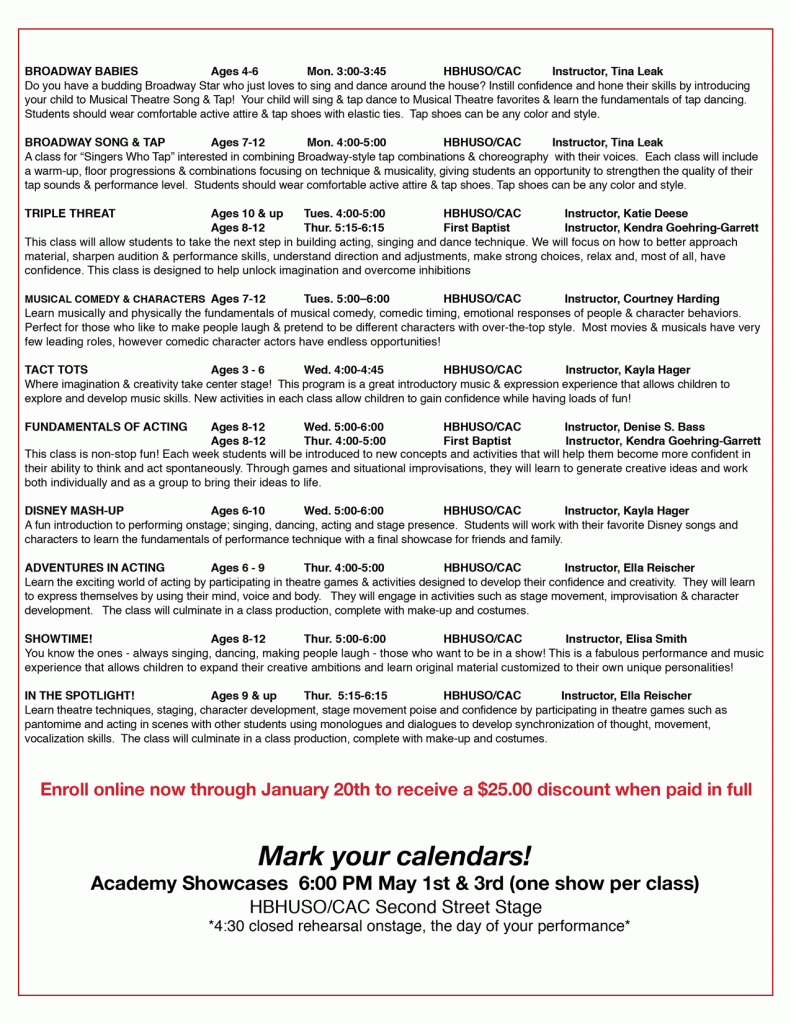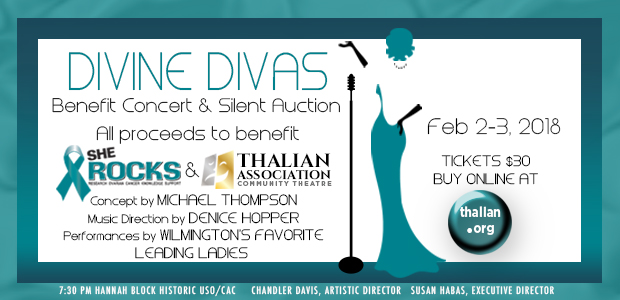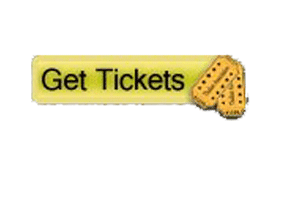 WILMINGTON, NC –Thalian Association Community Theatre (TACT) is pleased to announce the return of Divine Divas, a special two-night concert to benefit She Rocks (Research Ovarian Cancer Knowledge Support) and TACT. Divine Divas will be presented on the 2
nd
Street Stage in the Hannah Block Historic USO/Community Arts Center Friday February 2 & Saturday February 3, 2018 at 7:30 pm.
Read more….
LIVE THEATER RETURNS TO THE BATTLESHIP NORTH CAROLINA
Caine Mutiny Court-Martial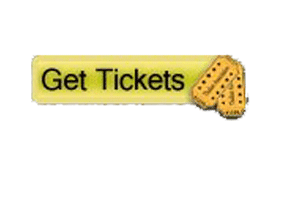 The Pulitzer Prize-winning novel about a court martial has been adapted by the author into a suspenseful evening of theatre. A young lieutenant relieves his captain of command during a typhoon because the captain…..
Read more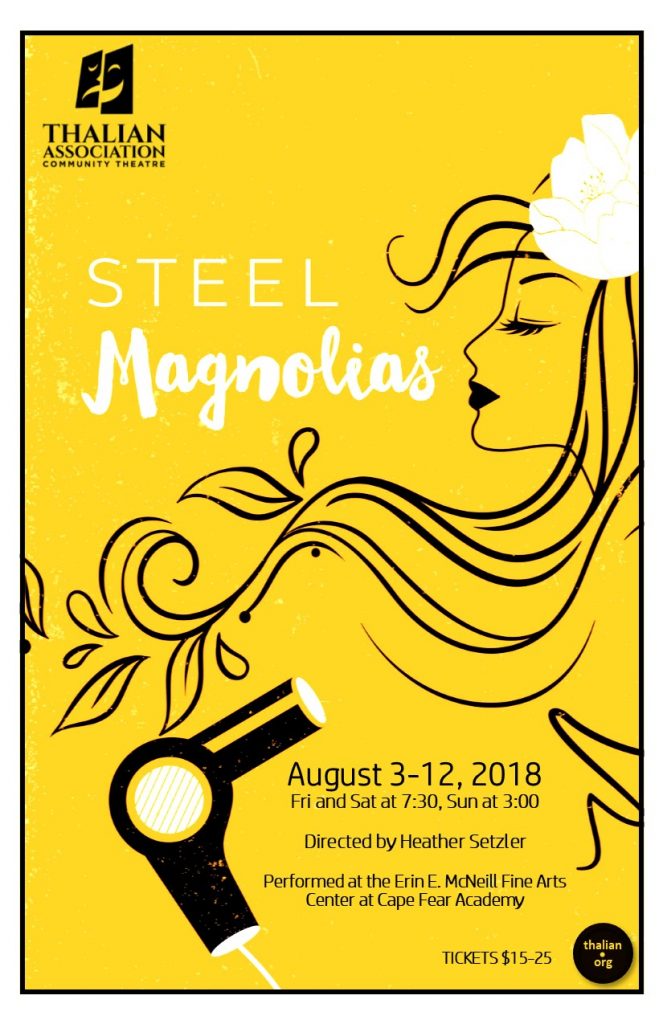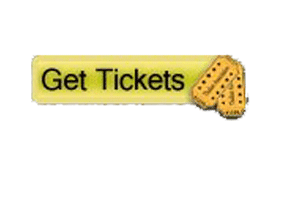 Steel Magnolias is the beloved stage play by American writer Robert Harling, based on his experience with his sister's death. The play is a comedy–drama about the bond amongst a group of Southern women in northwest Louisiana. The title suggests the "female characters are as delicate as magnolias but as tough as steel"…..
Read more