New & Noteworthy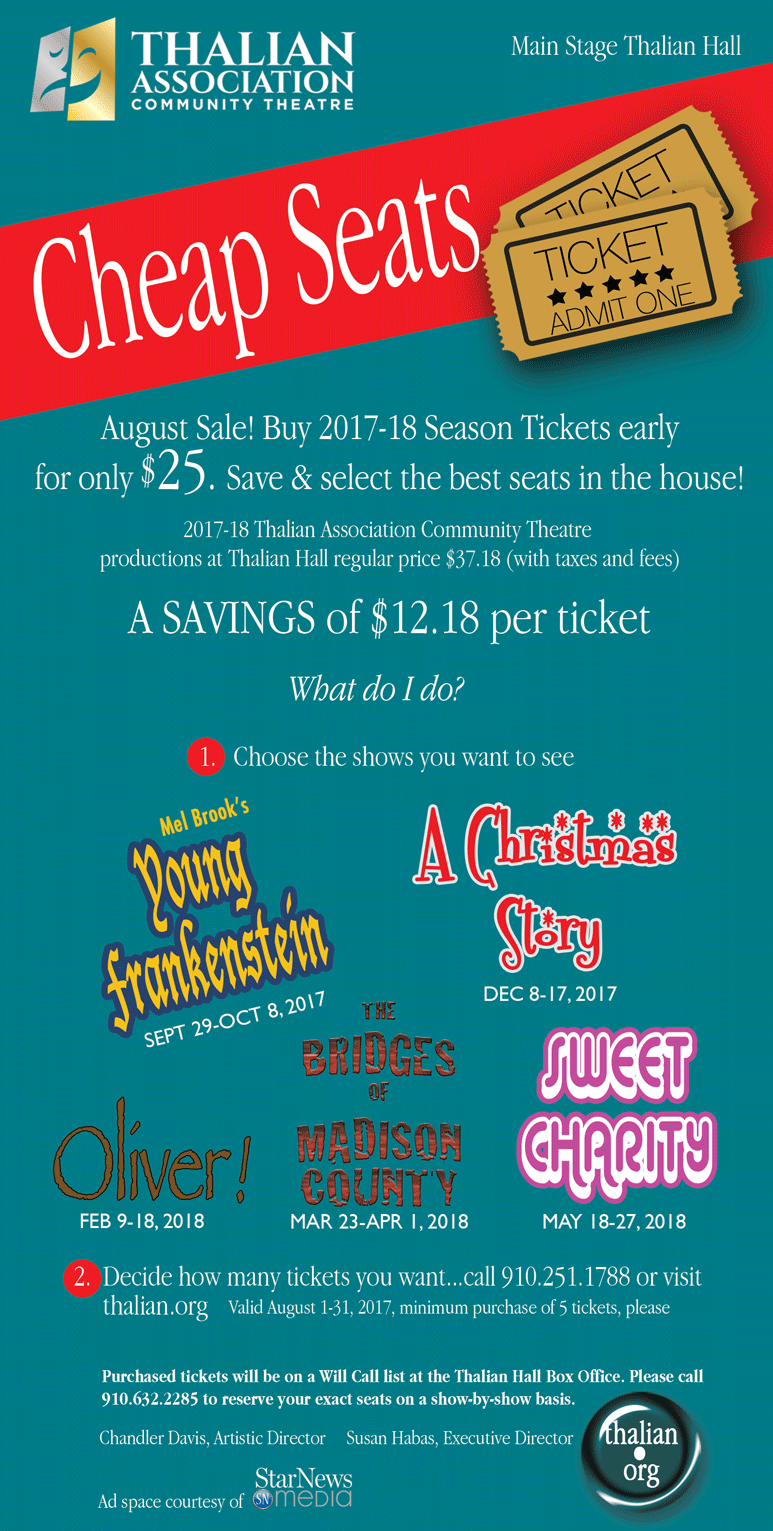 Call 910-251-1788 to purchase Cheap Seats tickets!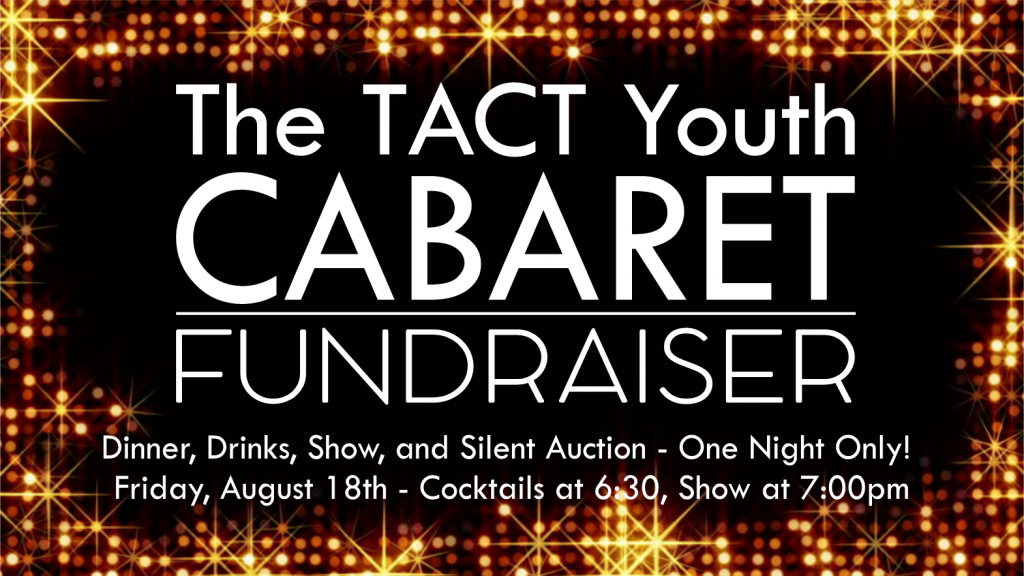 Thalian Association Community Theatre (TACT) is pleased to announce TACT Youth Cabaret: A Fundraiser for the Youth Leaders program. This One Night Event will be presented on the 2nd Street Stage in the Hannah Block Historic USO/Community Arts Center Friday August 18, 2017 at 7:00 pm with cocktails starting at 6:30pm. Catering provided by Angie of Chris' Restaurant. Read more…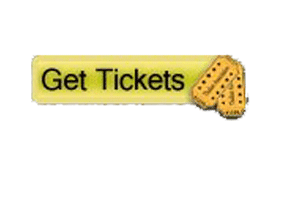 Youth Academy
Classes will be held at the HBHBUSO/Community Arts Center & First Baptist Activity Center Room 203, 1939 Independence Blvd.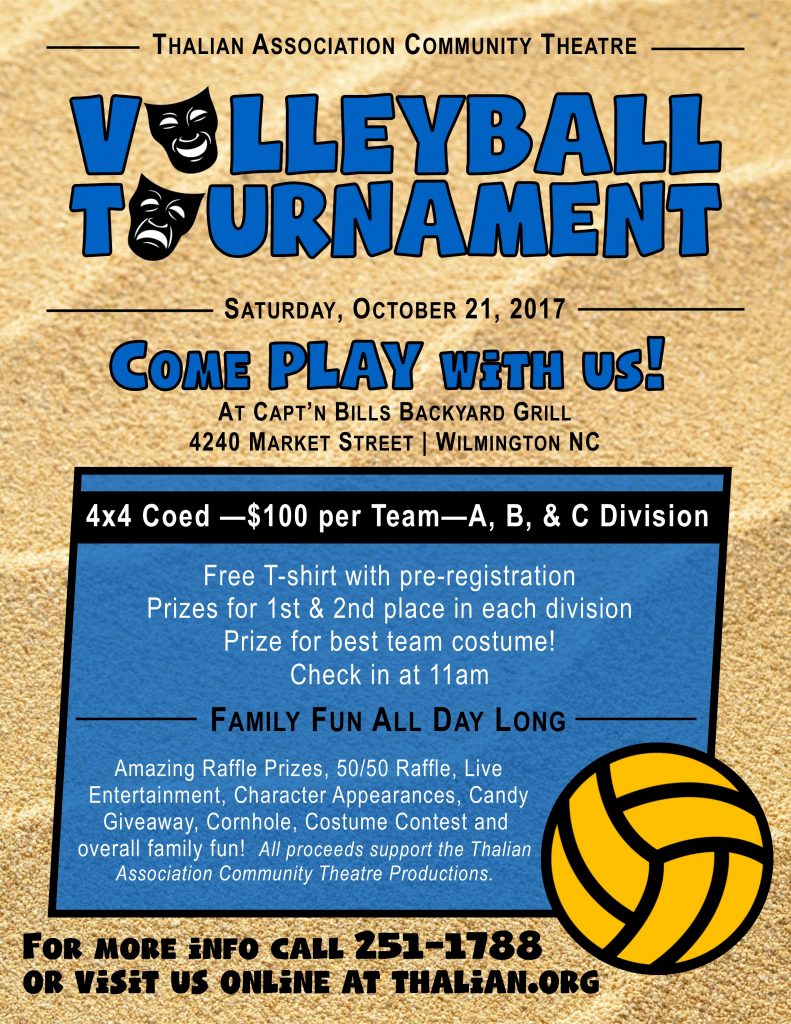 Three Easy Ways to register! Read more…